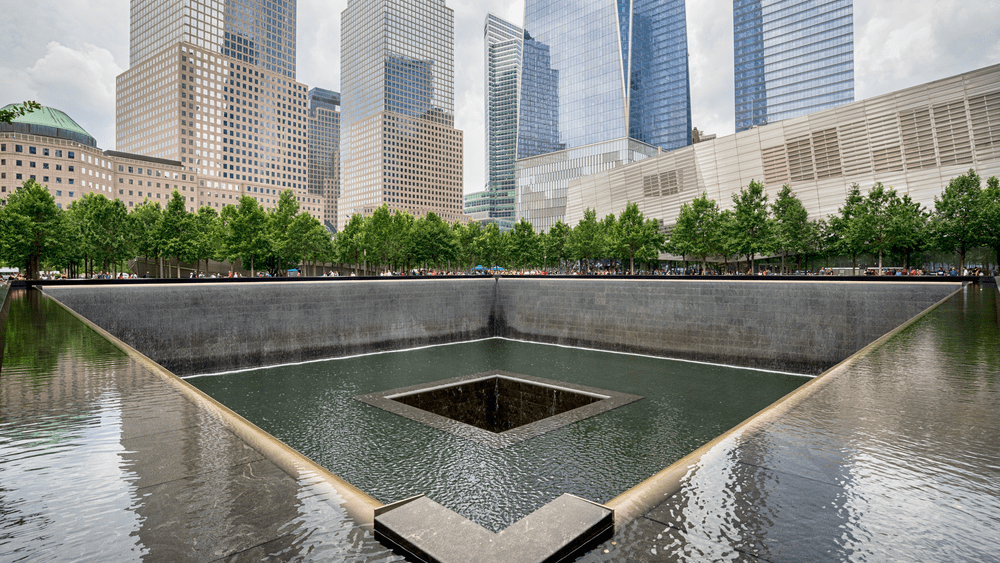 On the 20th anniversary of 9/11, the FBI released a newly declassified document about the 9/11 attacks Saturday, which reveals details about the logistical support given to two of the Saudi hijackers in the lead-up to the terrorist operation. The 16-page document is the first investigative record to be shared since President Joe Biden ordered a declassification review of files about 9/11 last week.
The heavily redacted document provides a summary of an FBI interview in 2015 with a man who had regular contact with Saudi nationals in the U.S. The man aided Nawaf al-Hazmi and Khalid al-Mihdhar, the first hijackers to arrive in the U.S., once they arrived in the country. It also details contacts the hijackers had with Saudi associates in the U.S,; however, it does not provide evidence that senior Saudi government officials were complicit in the attacks.
The document was released shortly after Biden marked the 20th anniversary of the terrorist attacks; victims' families issued a statement last month saying Biden would not be welcome at any memorial events as long as the documents remained classified. Biden has ordered the Justice Department and other agencies to review which documents can be declassified over the next six months.
Before the document was released, the Saudi Embassy in Washington said in a statement Thursday that it welcomed the full declassification of records to "end the baseless allegations against the Kingdom once and for all." It added that any suggestion that Saudi Arabia was complicit in the attacks was "categorically false."
Editorial credit: anderm / Shutterstock.com