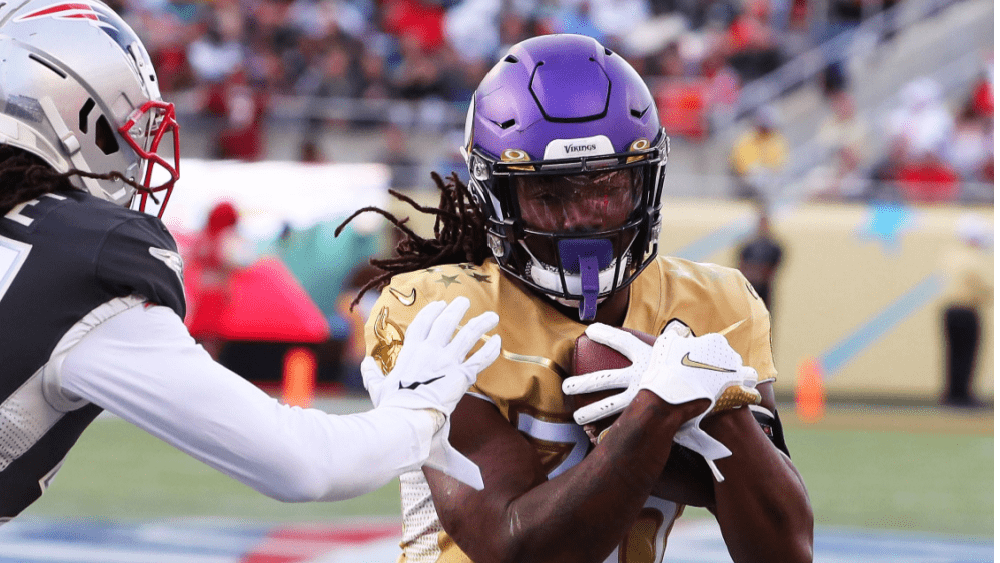 The Minnesota Vikings will release running back Dalvin Cook, according to NFL Network's Tom Pelissero, who tweeted: "The #Vikings and four-time Pro Bowl RB Dalvin Cook are parting ways, per source. One of the NFL's most dynamic playmakers, Cook is coming off a fourth straight 1,000-yard season and has 52 career TDs. Now he'll be a free agent at age 27 and will have multiple suitors."
ESPN's Adam Schefter also reported the Vikings are expected to try to trade Cook "one more time" and if they're unable, they will officially release the running back on Friday. If Cook is unable to be traded, the Miami Dolphins and Denver Broncos are expected to pursue him once he officially hits free agency.
The 27-year-old Cook joined the Vikings in the second round of the 2017 NFL Draft. The four-time Pro Bowl selection totaled 1,468 yards from scrimmage and 10 scores in 17 starts last season. Cook totaled 5,993 rushing yards, 1,794 receiving yards and 52 touchdowns in 73 appearances for the Vikings.
In 2020, the Vikings signed the 27-year-old to a five-year, $63 million extension with $28 million guaranteed. He suffered a dislocated shoulder in Week 3 of the 2022 campaign and played through it for the remainder of the year; in February, the Vikings announced that the running back underwent successful shoulder injury to address an ailment that had been "sustained over the past few seasons."
Editorial credit: Steve Jacobson / Shutterstock.com